A typical Highland hill loch, accessible by car, but please drive slowly.  The track to the loch has a locked gate, keys available from Ardagay Stores and Highland Cafe. The Loch is about 1 mile long and 350 yards at its widest point, with parking a few yards from the waters edge.
You reach the loch by approaching Bonar Bridge from Ardgay.  On crossing the bridge, carry straight on over the junction and up the steep hill directly in front of you, passing the Corner Shop on your left and the Spar grocers on your right.  At the top of the hill you will see the local golf course on your right, and behind it a stretch of water, this is Loch Migdale.  Keep straight on for about 3 miles until you come to the next stretch of water on your right. This is Loch an Lagain, turn right through the locked gate, opposite the letter box, and follow the track a mile or so; you will pass through two more gates on your way in down to the loch.  Remember the Country Code, and close the gates behind you.  You come to what looks like natural parking space, a small hand dug quarry, on your right.  Park here and walk down the bank to the left of the quarry to a small bay where the association's boat, a 13 foot Pioner, is moored.  The loch is fairly shallow at this point, so use the oars as you may damage an outboard, take the exercise until you reach deeper water.  Head off straight up the loch and you will see a sandy bay on the opposite shore, this has always proved a hotspot in the past.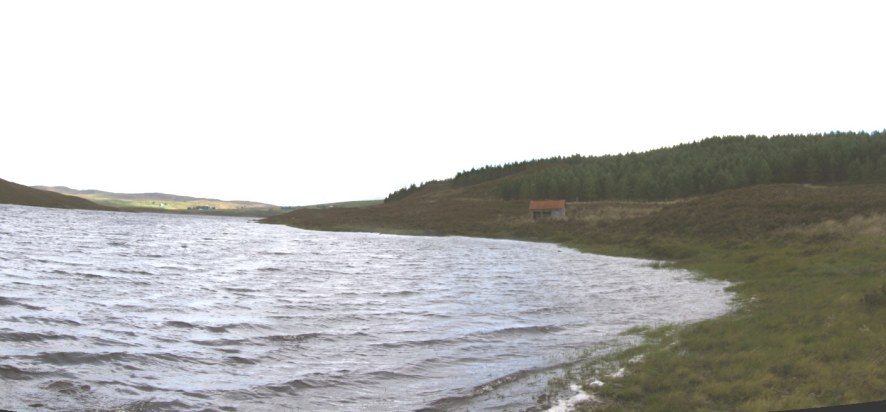 As for flies, any of what may be considered standard flies for hill loch's will work, something small and black will usually get results, however don't forget to take a well stocked fly box with you, because on the day you never know! Loch an Lagain is suitable for all the family with bank fishing easily accessible.
Tight Lines!

There is no mobile phone signal